Online or on mobile, financial fitness is at your fingertips.
Online or on mobile, financial fitness is at your fingertips.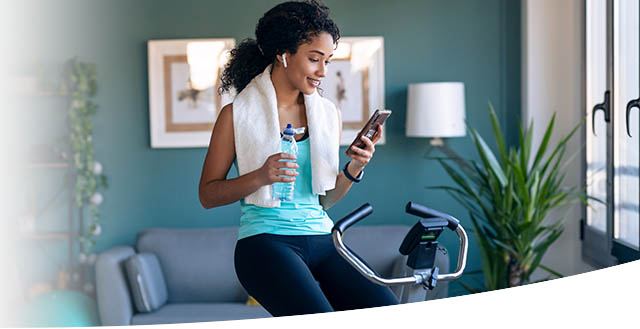 Send money with Zelle® (easy!)
The fast, safe and easy way to send money to those you trust. All from your online banking account or mobile app. This is a go-to routine.
Add and pay a new bill (boom!)
Set up a new auto payment and even make it a recurring one! You can also use same-day Bill Pay. One less thing to track.
Activate a new eBill (done!)
Manage your bills electronically right from your Bill Pay account. Make organizing your finances your new healthy habit.
Make a new transfer (nice!)
Move money to your primary bank account from any financial institution. Heavy lifting done right.
Enroll in mobile banking (bam!)
On the go? Take your banking with you! Access your account from anywhere, anytime.
Track and manage card spending (yes!)
Use your card confidently with control, security and convenience – all in one place.
Show off your smart money moves. Get financially strong.
What's your financial fitness score?
Once you've reviewed your score, feel empowered to use money movement tools from Fulton Bank to maximize the strength of your financial fitness.
This program leverages the Financial Health Network FinHealth Score® Toolkit.
Learn just how easy and convenient these products are!
Download the App Today